The Digital Human Library Board of Directors is a group of passionate and talented educators, industry professionals, and thought leaders dedicated to creating opportunities for learners to engage in connections-based learning.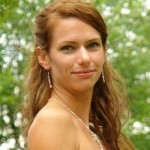 Leigh Cassell is an AMDSB Technology Coach, and Founder of the Digital Human Library. For the past 11 years Leigh has been teaching students in the primary and intermediate grades, with a focus on using new innovative technologies effectively to increase student engagement, improve student outcomes in the areas of 6C's, and prepare students to succeed as next generation learners. Leigh is an Apple Distinguished Educator, certified Google Educator, SMART Certified Interactive Teacher (SCIT), and Founder of the AMDSB Technology Learning Community. Leigh's portfolio includes Connections-based Learning, Blogging as Pedagogy, New Literacies, and 1-1 Learning Environments. Every year Leigh connects with hundreds of teachers, students, and global learning partners around the world, and she continues to build her professional network through the Digital Human Library, AMDSB Technology Learning Community, workshops, conferences, and social networking. 
Melissa Lavoie started teaching in 2006, and she has been employed with NCDSB since 2007. She is currently the Education Technology Special Assignment Teacher for NCDSB, and she is also a member of NCDSB's Educational Technology committee. Melissa is always on the lookout for new training opportunities and resources to help the good people in education. As part of her journey, Melissa acquired her Google Training Essentials certificate in December 2015, and she will move on towards becoming a Google Certified Trainer. Melissa is a big believer in reaching beyond physical surroundings in order to build connections and provide rich learning experiences for students. This has led Melissa to various endeavours, including her studies as a graduate student at UBC in the Master of Educational Technology program and, of course, her position as Vice-President of the Digital Human Library. Learn more about Melissa here: Twitter, Google +, and/or LinkedIn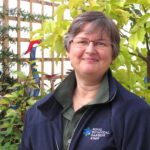 Karin Davidson-Taylor joined Royal Botanical Gardens (RBG) in 2006, coming with 17 years' experience teaching both adults and children. She has been responsible for establishing RBG as a Canadian leader in the world of interactive videoconference-based virtual field trips. She develops and delivers distance education programs to students (young and old) across Canada and around the world, reaching over 45,000 students to date. The interactive programs promote awareness of our connection to plants, the natural world and the importance of biodiversity.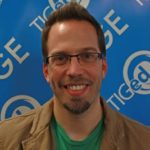 Terry Godwaldt is a teacher at Queen Elizabeth high School and the founder/director of the Centre for Global Education (CGE). From Singapore to Seattle, Australia to Alberta, Terry helps teachers all over the world to integrate authentic , globally-minded  learning experiences that empower students to see themselves as agents of change addressing the world's most challenge questions. For his work in reshaping the classroom, Terry has been awarded the Queen Elizabeth II Diamond Jubilee award and the ASCD award for Innovative Teaching.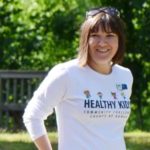 Jenni Boles has worked for the Huron County Library for 5 years. She began her role as manager of the Exeter and Kirkton Branches in 2012 and also acted as the Branch Services Librarian for a year in 2015/2016. Jenni is passionate about libraries, not only for the books they contain, but for their ability to connect people to information, community and social opportunities. She is always excited to advocate all that libraries have to offer and is continuously striving to explore what more they can do to push the boundaries of what society expects a library to be and do. Jenni is currently enrolled in the completely online MLIS graduate program at San Jose State University.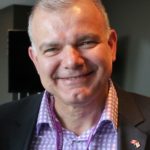 Robert Martellacci (MA EdTech) is president of MindShare LearningTechnology, Canada's leading EdTech strategy, news & events company he founded in 2001.  Mr. Martellacci is also president & co-founder of C21 Canada—Canadians for 21st Century Learning & Innovation.
Mr. Martellacci is a lifelong learner who is committed to connecting business and education to transform learning in the 21st century to support student success. He completed a transformational learning journey as a mature student earning a master's in educational technology from Pepperdine University in Malibu, California which inspired the creation of the MindShare Learning Report—Canada's Learning & Technology eMagazine.
Mr. Martellacci has over 25 years of expertise and thought leadership in the education and technology space as a former university administrator at York University; he also launched The Learning Company School Division for Kevin O'Leary which was the catalyst to forming his start-up MindShare Learning following the Mattel acquisition.
One of Martellacci's signature slogans, "until next time, keep the learning curve steep."
This post is also available in: French